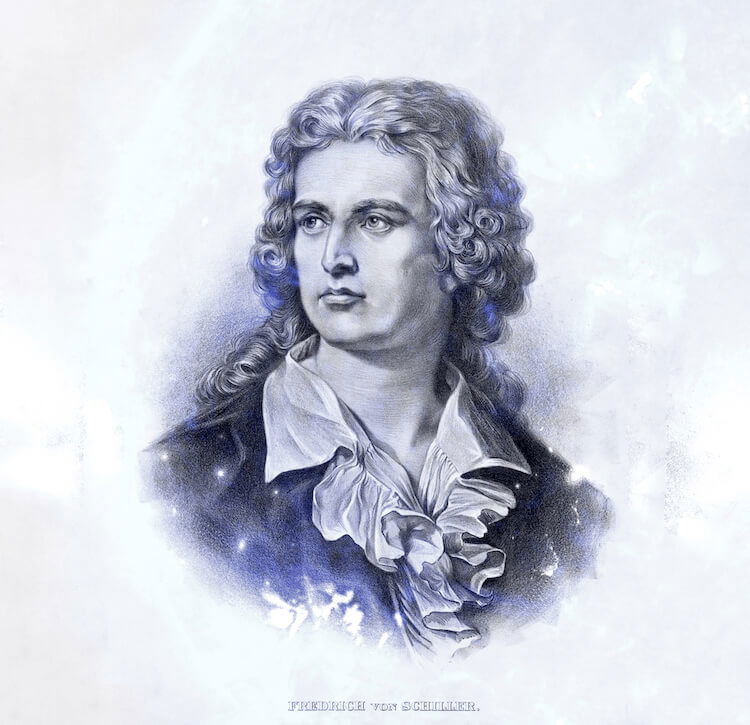 By Helena Lind, creator at large
How about a few genius thoughts and a bit of magical blue light to brighten the horizon and refresh the soul? Brought to you by Friedrich von Schiller, a titan of literature and philosophy.
There is no such thing as chance; and what seem to us merest accident springs from the deepest source of Destiny.
No emperor has the power to dictate to the heart.
A noble heart will always capitulate to reason.
Schiller gave incredible gifts to the world with style and nobility - a beautiful soul and Agent of Destiny. This world needs more minds and spirits like him, individuals that are out there looking out for the best interest of humanity. We need them as powerful countermeasure to the often soulless, greedy and selfish powers that (seem to) be.
He who has done his best for his own time has lived for all times.
Always.
Destiny and fate play a great role in international books, poems and plays throughout the ages.
Read more on this fascinating subject in the story Literature and Destiny.
The Destiny Book by Helena Lind will be published 2023.
For updates and more information please visit our Publications page.
If you wish to find out more about The Destiny Book why not read the article A Teaser to my Book on Destiny by Helena Lind.
---
Helena Lind is an independent thinker, the author of The Destiny Book: Rediscovering the Mother of Spirituality and the creator of Destinosophy—her modern philosophy of a prosperous, partnering Human Destiny. The unconventional producer-turned-writer's views flow from a wide spectrum of life experience, a serial overcoming of significant challenges, and decades of self-directed study.